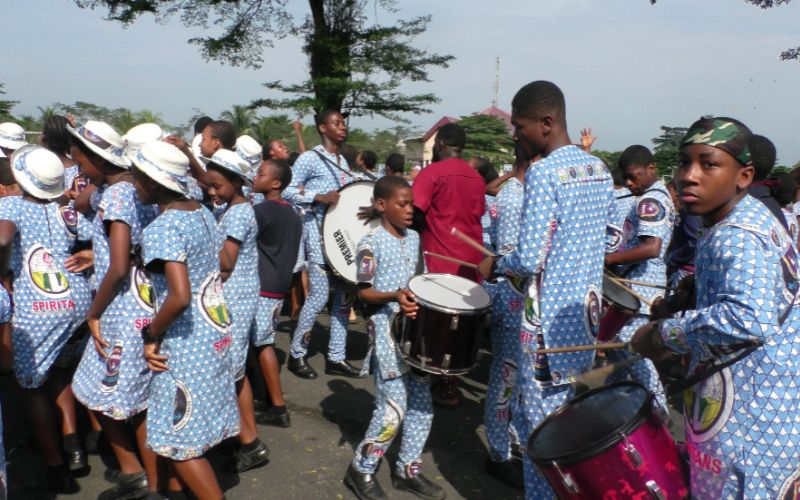 By BOSSS Media | January 9, 2023
Bishop Okoye Spiritan Secondary School has joined the Christian community to celebrate the feast of Christ the King. Speaking during the holy mass, the chief celebrant, Rev Fr Remigius Onyeaghala C.S.Sp., said the day was an important one and set aside to commemorate the solemnity of Christ the King of the Universe, bringing an end to the ordinary time in the church's liturgical year. He said Christians mark the day every year to acknowledge Christ, His power and dominion and to appreciate Him for the grace he has conferred on humanity. He admonished all to remain appreciative of God, despite the hardship and turbulence in the country.
The clergy, in the company of BOSSS principal Rev. Fr Jude Ekemgba C.S.Sp led the congregation in adoration, praise songs, and dances around the school, testifying to the kingship of Christ.