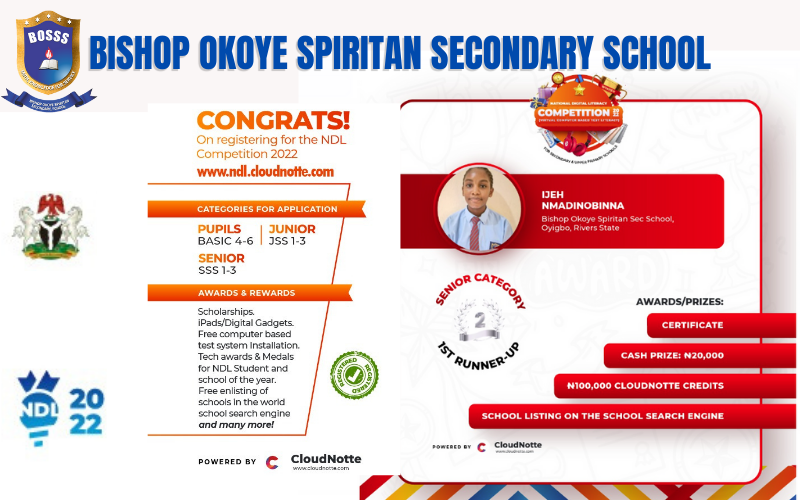 By BOSSS Media | February 10, 2023
An SS1 student of BOSSS, Ijeh Nmadinobinna, has won the first runner-up award in the recently concluded National Digital Literacy Competition (2022) organized by CloudNotte. Out of the 50 schools from across the country that participated in the competition, BOSSS was among the schools that advanced to the finals.
In the overall senior category of the competition, Ijeh Nmadinobinna of BOSSS won the first runner-up award. Other BOSSS students who took part in the competition also did exceptionally well. In his words the Coordinator of the program in BOSSS, Mr. Stephen Alozie (BOSSS Biology Teacher) applauded the students' performances and expressed hope for a better performance in the future edition of the programme.
The Vice Principal, Rev. Fr. Johnpaul Edoziem, C.S.Sp, had congratulated the students and encouraged them to continue striving for academic excellence. He also assured them that BOSSS is committed to supporting them.